Stratipath is happy to announce that one of the most prominent breast oncologists, Professor Jonas Bergh, will be leading the company's scientific advisory board. As Stratipath is entering the clinical phase with its first-in-class, CE-IVD solution for AI-driven risk profiling, Stratipath breast and at the same time ramping up the research and development efforts for future solutions, the scientific advisory board will play a crucial role in the company's development.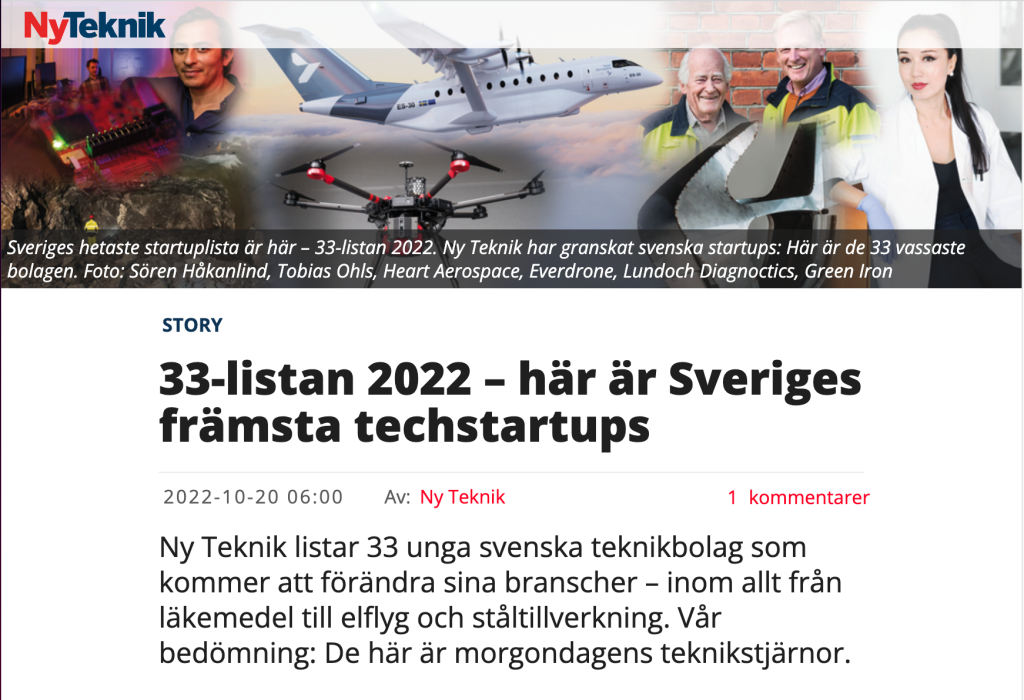 Stratipath is listed in tech magazine Ny Teknik's 33-list, which selects the most promising Swedish start-ups each year. The 33-listThe 33-list by the Swedish tech magazine Ny Teknik acknowledges Sweden's 33 best and most promising technology startup companies with the potential to reach an international market. Altogether Ny Teknik has evaluated over 300 tech companies this year before presenting the 33 winners.
AI-precision oncology pioneers Stratipath have been awarded the Athena Prize, one of Sweden's most prestigious awards for innovation in health care for the development of their AI-based solution for improved prognostic analysis of breast cancer, using only microscopy images.